Jason Lin
Tesla's stock price skyrocketed 740% in 2020, but the stocks seemed to lose power as soon as reaching a record high of $900 per share in late January. Meanwhile, Tesla's stock price has been dropped 18% to $582 per share for the past eight trading days in May.
I am not saying Tesla is not a good and fast-growing company anymore. Tesla is of course a great company run by a great visionary. However, investors are split on whether Tesla is a good investment in 2021 and where the shares will move next.
I can't predict the stock price, but there are three main headwinds facing Tesla that I think are pertinent to consider today.
1.Inflation concerns are pricking Tech stocks' bubbles
The Labor Department report shows the Consumer Price Index spiked 4.2% from a year ago, the fastest since 2008. The yield on benchmark U.S. 10-year Treasury note ticked up to a session high of 1.685% on Wednesday.
As a result, Wall Street's main indexes fell sharply these days, led by tech-related stocks, as investors feared that rising inflation could push the Federal Reserve to tighten monetary policy faster than expected.
Inflation is now the biggest threat to the bull market than anything else. When inflation concerns resurface, growth stocks with high valuation like Tesla would suffer the most. Investors are now selling Tesla stocks without any thinking when the whole market is tumbling.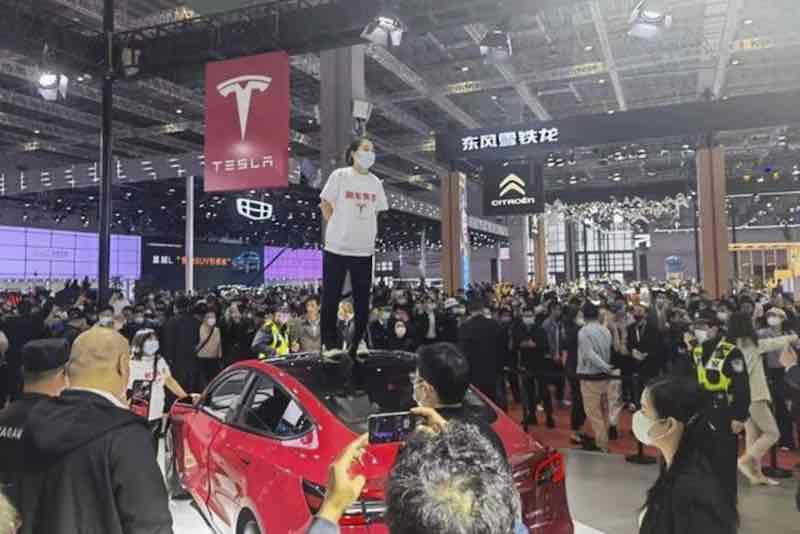 2. Tesla's PR crisis in China is threatening its local market shares
Tesla faces mounting pressure in China as state media and regulators criticize the company following a woman's protest at a major auto show in Shanghai on April 19th. On Chinese social media platforms, you can easily find some bad comments on Tesla, which show people's concerns on Tesla's brake system or its customer services.
As Tesla could be facing one of its worst public relations crises in China, the newly released data seems to reflect the impact of the PR crisis. Tesla sold fewer than 26,000 electric vehicles in China in April, down 27% from 35,478 in March, according to figures released Tuesday by the China Passenger Car Association.
Even though Tesla's sales decline came amid an overall 12% month-on-month drop in April for new energy passenger cars in China, its rival EV companies NIO (NYSE:NIO), XPeng (NYSE:XPEV), and Li Auto (NASDAQ:LI) grew their Chinese EV sales by about 1,000 units. It is hard to deny that the PR crisis somehow led to Tesla's sales decline in April.
3.Tesla faces more serious competition
Except for its rival EV companies in China, as I mentioned above, there are more and more traditional automobile manufacturers joined in the competition in the EV industry. For example, Toyota revealed its progress in solid-state battery technology, which allows a 500-kilometer electric vehicle range with 10-minute charging time and few safety concerns; General Motors recently announced a "holistic charging approach" to electric vehicle charging named Ultium Charge 360.
Different from years ago, consumers have many choices for an electronic vehicle nowadays. Tesla faces more serious competition.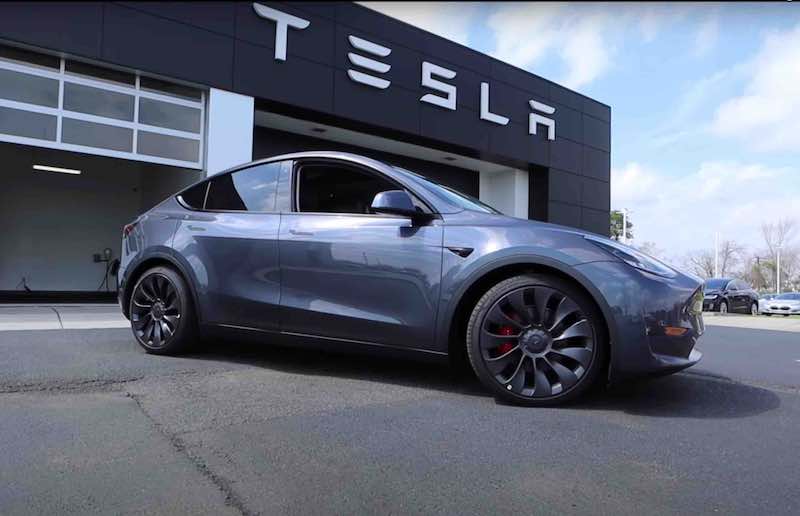 Again, even though Tesla's stock price dropped to a session low, I still believe Tesla is a great company. With the strong Q1 earnings report, I am pretty sure the EV giant would keep its fast-growing pace in 2021 as well.
Also, Don't forget the famous adage about making money in the stock market "Buy low, sell high": Tesla's stock price is already not that high.